WELCOME!
Where: Samværket, Lykkegårdsvej 100, 6000 Kolding, Danmark
When: Friday the 10th of November at 7pm to Sunday the 12th of November at 12 o'clock.
WOULD YOU LIKE TO JOIN? SIGN UP AT THE BOTTOM OF THE PAGE!
It's time to gather in Kolding and be together in God's presence and love, create new relationships and inspire each other.
We especially long to see young people stepping out into God's calling on their lives and to see women supporting each other through prayer and spending time together.
You can look forward to:
Inspiring input and teaching about identity
Delicious food and a lovely time together in fellowship
A possibility to meet exciting women in different ministries
Time to just be you and relax
Time to seek God through worship music
Different workshops where you work with identity in practice
Time to be engaged or to lean into God's presence and rest
Ashley Lane som også inspirerede os på konferencen i 2022 og som vi slet ikke har fået nok af, underviser. Vi flere generationer ræprecenteret – vi ønsker at give plads til både alle aldersgrupper. Glæd dig til et spændende program.
Du finder mere info om talere, workshops og program længere nede på siden.
When and Where
When:
Friday the 10th of November 7pm
to Sunday the 12th of November 12 o'clock.
Where:
Samværket, Lykkegårdsvej 100, 6000 Kolding, Danmark
Program Bold & Beautiful - Rise 2023
Fredag 10/11:
18.30 Registration
19:00 Initial meeting with Ashley Lane
Café afterwards
Saturday:
8-9 Breakfast
9:00 Morning meeting with Johanna and Cecilie
10:30 Coffe break
11:00 Workshops
12:00 Lunch
13:30 "Hverdagsguld" - Faith in different expressions
14:30 Coffee break and networking groups
15:45 – 17:00 Workshops
17:30 Dinner
19:00 Evening meeting with Ashley Lane
Café afterwards
Sunday:
9-10 Breakfast
10:30 Service in collaboration with Kirke i Byen with Lavanya Dua
The conference officially ends after the church service.
Oversættelse / Translation
Der vil være mulighed for oversættelse til engelsk på konferencen.
There will be English translation at the conference.
Price
Teenagers, young people until the age of 25 and students: 175kr
Women above 25 years: 500kr
The price is inclusive coffee/tea, cake, fruit, as well as breakfast, lunch and dinner Saturday and breakfast Sunday.
DISCOUNT: If you register by 22 October, the price is as listed above. On 23 October, the price increases by DKK 50.
Payment after registration to MobilePay number: 862045 or account: 7608 1916975
Details for payment from abroad
Payment information for transfers from abroad
Account holder: Kvinder i Netværk Danmark
Account: 76080001916975
IBAN account number: DK3576080001916975
SWIFT-adress/BIC: VEHODK22
Register at the bottom of the page
Registration is open - scroll to the bottom of the page for the registration form.
–
Remember writing in the comment if you need lactose free, gluten free or vegetarian food during the conference.
Remember that your registration is only valid after payment to MobilePay number: 862045 or account: 7608 1916975
Meet the speakers
Women who honestly share the ups and downs of life with Jesus.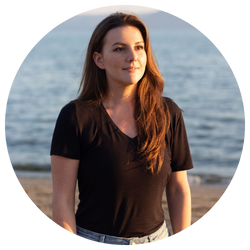 Ashley Lane
We're honoured to announce that Ashley Lane is returning this year to share her deep passion with us.
For those who didn't attend the conference last year or have forgotten who Ashley is, here's a brief introduction:
Ashley Lane comes from America and has dedicated her life to immersing herself in the knowledge of Jesus and living on mission trips. Her passion is to see people experience the presence of God and develop a close relationship with Him where they can experience the love and power of the Holy Spirit in their daily lives. Ashley has travelled the world preaching, leading teams, and establishing schools to supernaturally equip believers to share the gospel. She is passionate that healing, deliverance, and freedom are still relevant today and are manifested through the lives of everyday Christians as they live out their identity in Christ.
Ashley will be preaching both Friday and Saturday nights, and we look forward to seeing what God puts on her heart.
Johanna Pedersen and Cecilie Roswall
On Saturday morning, we are lucky enough to hear two inspiring young girls, Johanna Pedersen and Cecilie Roswall, speak to us. They are 20 and 21 years old respectively and met at Mariager Efterskole. Over the years, they have developed a strong friendship and a deep connection through their faith.
It's inspiring to see how Johanna and Cecilie, despite their young age, have already found a passion for sharing their faith with the world.
Look forward to hearing how they will challenge you to live as God created you to live, with their own experiences and a sense of humour.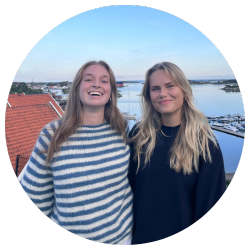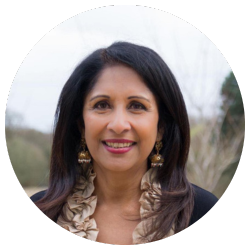 Lavanya Dua
For this year's conference, we have the great honour of having Lavanya Dua visit us. Lavanya will be running a workshop on Saturday, where she will be taking a more practical approach, and she will also be sharing with us on Sunday morning.
Dr Lavanya Dua is the pastor of Equippers Church Surrey in England, where she has a special focus on leadership and care. She practised as a medical doctor for more than 30 years before entering full-time ministry in the church. Lavanya has a unique knowledge of mental health, healing and deliverance and a God-given ability to lead people into that freedom.
Her passion is to help people achieve emotional and physical healing and freedom from anxiety, depression, and negative thought patterns. All through a combination of powerful biblical truths, the latest science, and an experience of God's healing power.
You are welcome to take a break
"The Prayer and worship room" and "The Resting room" are open throughout the conference, and you are welcome to use the rooms.
Question
If you have any question about anything concerning the conference, contact Berit Pedersen on phone number 52308004 or mail kontakt@kvinderinetvaerk.dk
Register:
Please note that your registration is only valid after payment to MobilePay number: 862045 or account: 7608 1916975
Price:
Teenagers, young people until the age of 25 and students: DKK 175 (if yoy register AFTER 22. November the price is: DKK 225)
Wimen above 25 years: DKK 500 (if yoy register AFTER 22. November the price is: DKK 550)